Texas DOT Number
A Texas Department of Transportation (TXDOT) Number is a unique identifier issued to commercial vehicle operators by the state of Texas. If you have a TXDOT Number, you are required to display the number prominently on your vehicle. A TXDOT Number is similar to the U.S. Department of Transportation (USDOT) number. However, their rules differ slightly.
Do I Need a TXDOT Number?
Motor carriers operating an intrastate commercial motor vehicle in Texas on a road or on a highway, are required to register their operations. The state registration process involves applying and paying a fee. Once you register, you are then issued a TXDOT Number for your vehicle, which authorizes you to drive in the state for a certain period.
You are required to obtain a TXDOT Number if you:
· Operate a vehicle with a gross or registered weight rating exceeding 26,000 pounds
· Operate a farm vehicle with a gross or registered weight rating of 48,000 pounds or more
· Transport hazardous materials in a quantity that requires placarding
· Operate a vehicle designed to transport more than 15 passengers, including the driver
· Transport household goods for compensation, regardless of vehicle weight
Motor carrier registration is available for seven calendar days, 90 days, one year or two years. A motor carrier certificate of registration is non-transferable between carriers registered as a sole proprietor.
Important Note: An active USDOT Number is required before applying for a TXDOT Number.
To obtain a USDOT Number, click here for more information.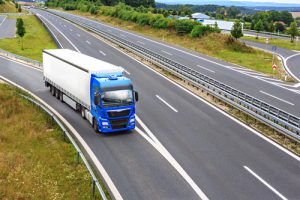 The following commercial vehicles are required to obtain a USDOT Number:
New applicants that require a TXDOT certificate number.
Existing motor carriers that are renewing their TXDOT certificate number.
Motor carriers re-registering a revoked TXDOT certificate number.
How to Get a TXDOT Number?
Confused about how to obtain a TXDOT Number? It's not a problem as DOT Operating Authority will help you solve all the issues related to your application. We are here to help you get the right insurance policy as well. Furthermore, we have extensive experience in the trucking industry. We are professionals at supporting trucking corporations, motor carriers, and other industries who use commercial vehicles. Our team will be happy to handle your paperwork no matter what.