DOT Insurance Requirements
Filing an application for operating authority is not the only thing you need to do when applying for motor carrier, broker or forwarder authorities. The Federal Motor Carrier Safety Administration (FMCSA) also requires that you meet specific DOT insurance requirements.
Note that there are also several pre-registration insurance forms for various types of registrants.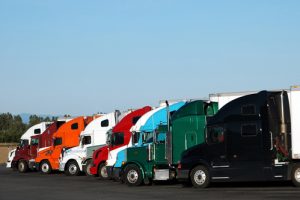 Here is the list of these forms describing and explaining the requirements:
Form
Description
Authorities Subject to Filing
BMC-91 or BMC-91X
Public liability insurance (bodily injury/property damage/environmental restoration)
Motor Carrier

Freight Forwarder (Note: Non-vehicle operating freight forwarders may seek waiver of this requirement.)

Freight: $750,000 – $5,000,000, depending on commodities transported; $300,000 for non-hazardous freight moved only in vehicles weighing under 10,001 lbs.
Passengers: $5,000,000; $1,500,000 for registrants operating only vehicles with seating capacity of 15 or fewer passengers.

BMC-34 or BMC-83

Cargo insurance – $5,000 per vehicle
$10,000 per occurrence

Household Goods Motor Carrier

Household Goods Freight Forwarder

BMC-84 or BMC-85

Surety Bond amount is $75,000

Trust Fund Agreement amount is $75,000

Freight Forwarder

Broker of Freight

BOC-3
Service of Process Agents
All Authorities
MCS-90
Endorsement for Motor Carrier Policies of Insurance for Public Liability under Sections 29 and 30 of the Motor Carrier Act of 1980
Hazmat Safety Permit Cerriers
After you have obtained your docket number, you should contact your insurance company right away because you only have 90 days after the FMCSA has published notice of their intention to register you. Furthermore, you will get your docket number and publication date by letter.
When it comes to DOT filings, precision is very important because minor errors can lead to rejection of registration. For instance, you should make sure the information such as the name and address match exactly in your pre-registration filings and application for operating authority.