Heavy Use Tax (HUT)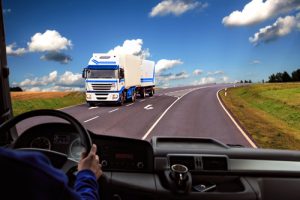 Heavy use tax is an annual fee you are required to pay if you operate a vehicle with a taxable gross weight of over 55,000 pounds on public highways. You must file Form 2290, Heavy Highway Vehicle Use Tax Return and pay the Heavy Highway Vehicle Use Tax due.
The 2017-2018 tax year for Form 2290 filers is July 1, 2017, through June 30, 2018.
For vehicles first used on a public highway in July, file Form 2290 between July 1 and August 31.
You don't need to visit an IRS office to file Form 2290. DOT Operating Authority is a licensed agency that does high-quality paperwork filings for heavy vehicle holders. Give us a call at 1-888-669-4383 and rest assured that your paperwork filing is in professional hands.
Taxable Vehicles
Highway motor vehicles that have a taxable gross weight of 55,000 pounds or more are taxable.
A highway motor vehicle includes any self-propelled vehicle designed to carry a load over public highways. Examples of that vehicles include trucks, truck tractors, and buses. Generally, vans, pickup trucks, panel trucks, and similar trucks aren't subject to this tax because they have a taxable gross weight less than 55,000 pounds.
A vehicle consists of a chassis, or a chassis and body, but doesn't include the load. It doesn't matter if machinery or equipment is specially designed to perform some off-highway task unrelated to highway transportation except to the extent discussed later under Vehicles not considered highway motor vehicles.
There are also a number of vehicles that are exempted from the HVUT:
Commercial vehicles traveling fewer than 5,000 miles annually
Agriculture vehicles traveling fewer than 7,500 miles annually
Vehicle not considered highway motor vehicles — e.g., mobile machinery for non-transportation functions, vehicles specifically designed for off-highway transportation, and non-transportation trailers and semi-trailers
Qualified blood collector vehicles used by qualified blood collector organizations
Also, there are groups that receive exemptions from the HUT, they are:
The Federal Government
Mass transportation authorities
The American Red Cross
Nonprofit volunteer fire departments, ambulance associations or rescue squads
Indian tribal governments (for vehicles used in essential tribal government functions)
Let DOT Operating Authority File Form 2290 for You!
Looking for a reliable company to help you with Form 2290 filling? DOT Operating Authority is your trustful friend! Start your online application here. We will take a good care of all your documentation starting from Form 2290 and ending with IFTA Filings. Contact us at 1-888-669-4383 and speak to one of our experts. Have all the needed information handy and get your filings done fast and easy!