How do I apply for my DOT Number?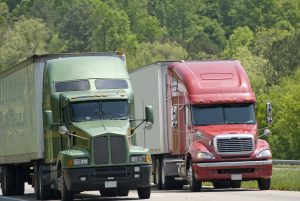 You will need to accomplish numerous requirements to obtain a DOT number. You'll be able to apply for a DOT number by collecting all the information you'll need to fill out the application and setting aside time to do so. Set aside enough time to finish the application.
DOT number application is not simple to fill out. It requires a considerable amount of time and skills. Therefore, you'll need to make sure that you have enough time and skills to complete it before you sit down and do so.
Please note: completion of the application includes time for entering information, reading instructions, and reviewing your entries.
The information you will need to apply for your DOT number
Before starting your application process, you'll need to get together all the required information, so that you won't stop and search for it while you are filling out the application. The most important information you'll need is:
HazMatClassification (if applicable)
Ownership of Vehicles (own, term lease, trip lease)
Driver Status (intrastate, interstate, total drivers, total CDL drivers)
DOTOperatingAuthority is here to do your filing
DOTOperatingAuthority.com is a filing agency which the main goal is to help commercial motor carriers to file out their paperwork. We are here to do all your filing paperwork and save your time and other resources. Contact us and obtain a USDOT number within an hour.
Our Contacts
You can contact us by filling out our free quote on our website. We will review it and get back to you as soon as possible. Or you can contact us by calling our office at 1-888-669-4383. Our agents are here from Mon.-Fri. from 8:30am-5:00 pm to help you in your filing. Feel free to contact them.