How much does it cost to have a DOT number?
At DOTOperatingAuthority.com We have handled over 10,000 USDOT number applications. Be sure, we will process your USDOT application quickly and accurately as well!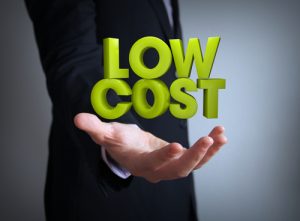 USDOT numbers are issued by the FMCSA (Federal Motor Carrier Safety Administration) and by USDOT (of the United States Department of Transportation). DOTOPeratingAuthority.com is a private, third-party filing service provider. We are not affiliated with any government authority. To contact us you can call us at 1-888-669-4383 or just fill out our free quote available on our website.
Cost to get a DOT number with DOTOperatingAuthority.com
If you need just a USDOT number we can get it for you for an extremely low price. No additional fees or charges. Furthermore, your USDOT number is a permanent number. You just need to pay one time for that and you will have it forever. We will complete and file all the forms to obtain your USDOT number. In the same way, we can have your USDOT number usually the same day, within 45-60 minutes! We can then fax or email all of your documents to you.
In addition, if we receive your information by 3:00 Mon-Fri, we can register your USDOT number for you the same day. It will last just 45-60 minutes for us to do your USDOT number registration.
Choose the right type of operating authority
It is important to choose the type of operating authority since the type of authorities you choose to impact the amount of money you need to pay.
A USDOT number is mandatory for any business that operates commercial vehicles across state lines or outside of their home state. Moreover, many states also require businesses to have a current USDOT number if they operate commercial vehicles, only in their home state.
If your business or activities are outside your home state, you will also need a UCR registration. UCR registers your business and USDOT number with all the states. It does not take the place of IRP or apportioned license plates as these register the trucks with the states you will operate in. The penalty for not having completed the UCR registration is $300-$500.