New Mexico Weight Distance Tax Permit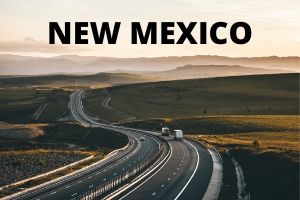 New Mexico Weight Distance Tax Permit is a requirement from owners, operators, and registrants, of interstate and intrastate commercial vehicles. You can file for the New Mexico Weight Distance Permit online quickly and easily by clicking here. Regardless of having an IFTA license, owners must declare their vehicle if a gross weight or gross vehicle weight is 26,000 pounds or greater. The tax is based at a rate determined by the weight of the vehicle and miles traveled on New Mexico Highways. Any registrar is under a requirement to renew their permit annually. A New Mexico WDT must also register and apply by the prospecting company. DOT Operating Authority maintains years of positive experience in filing all paperwork for heavy vehicle registrars. Our agents are here to help you obtain a New Mexico WDT Permit. It is imperative that you are aware of the due dates of this permit.
An entity subject to the weight-distance tax permit (WDT) is under a requirement to file a New Mexico weight distance tax return on a quarterly basis. There is a requirement to pay the tax due to the MVD.
Reminder: Vehicles with a title in New Mexico that are subject to the weight -distance tax and traveling intrastate will issue a weight distance-plate. A vehicle will be issued an IRP plate titled in New Mexico if it is subject to the weight-distance tax and traveling interstate.
File your NM Weight Distance Tax Returns by:
April 30 (for the quarter January 1 through March 31)
July 31 (for the quarter April 1 through June 30)
October 31 (for the quarter July 1 through September 30)
January 31 (for the period October 1 through December 31)
These permits are valid through December 31st of the year of their issuing
Reminder: If payments have not been confirmed or the tax identification number will not apply to your account then interest may accumulate and a penalty may be enforced
Sound confusing? It doesn't have to be. DOT Operating Authority will help file all of your permits and returns. The process takes about an hour. Visit our sister site at NewMexicoWeightDistance.com to file your New Mexico Weight Distance returns with ease!