DOT Number Update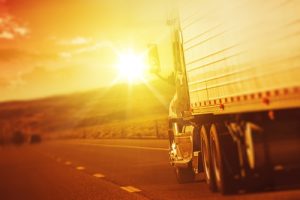 As a motor carrier or broker, you are required to update your USDOT Number when details on your records change, such as name and/or address.
For USDOT numbers, there are:
– Routine updates. You must update your DOT Number every two years.
– Biennial updates. Required every two years, even if you have not changed any information, or has ceased interstate operations since the last update.
– Inactivation, deactivation, and reactivation.   
Operating Authority (MC/FF Numbers):
As for the deadline, you are required to file appropriate forms before beginning any operations, and every two years according to the schedule:
| | |
| --- | --- |
| USDOT number ending in: |  Must file by last day of: |
| 1 | January |
| 2 | February |
| 3 | March |
| 4 | April |
| 5 | May |
| 6 | June |
| 7 | July |
| 8 | August |
| 9 | September |
| 0 | October |
If the next to the last digit of your USDOT Number is odd, you need to file an update in every odd-numbered year. If it is even, you need to file your DOT update in every even-numbered year.
What Is A Biennial Update?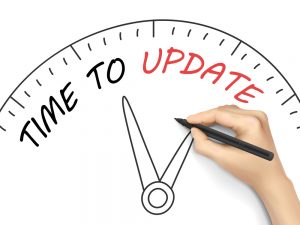 Any time a carrier or other regulated entity changes its name or address, or other details in their record, they should update their US DOT and operating authority record with FMCSA in a timely manner. Some things you should look for are if there are any detail changes such as the addition of a truck or tractor. Also, FMCSA mandates all entities under its jurisdiction to update their information every two years. Our representatives will assist you in completing the biennial updates on time.
If you fail to complete your biennial update, your USDOT Number will be deactivated, and you may be subject to civil penalties of up to $1,000 per day (but not exceeding $10,000 in total).
DOT Number Deactivation
When deactivating your DOT Number there are things that must be done and changed. Don't worry, trust your filings to us and you will never regret it. Our company does its best to satisfy each client's requirements and needs.
DOT Number Reactivation
USDOT Number reactivation is needed for reasons like:
Failure to complete the New Entrant Program
Failure to complete the Biennial Update (Deactivation)
At DOT Operating Authority we will be happy to help you with updating your USDOT Number or operating authority. Want to complete the process of updating online? We can do it for you! You are going to need to provide us with your USDOT Number, EIN/SSN, PIN, and your company's official information. Your PIN can be mailed or emailed to you.
Besides updating your record online, you can submit your information by mail or fax.
Our mailing address is:
2009 W Burbank Boulevard,
Burbank, California
91506
Our highly skilled team at DOT Operating Authority is knowledgeable and proficient in filing the proper documents your business needs to thrive, and are ready to assist you with all matters concerning your USDOT update and more. There's no denying, we boast the leading filing services in the business. You can put your trust in us!
If you have any questions, don't hesitate, give us a call today!