Do I Need a DBA Name?
You require a "Doing Business As" name for:
Sole Proprietors or Partnerships – If you want to start a business under something other than your actual name, you'll need to register a DBA so that it will be possible for you to do business with another name.
Existing Corporations or LLCs – If your business is already set up and you want to do business under a name other than your existing corporation or LLC name, you will need to register.
What is a "Doing Business As" Name?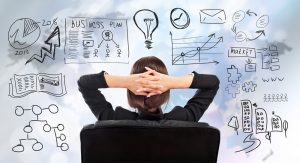 A " Doing Business As " (DBA) name is a fictitious business name which is different from your personal name, Partners' names or the officially registered LLC or corporation name.
It's important to see that the legal name of the business matches the name of the person or entity that owns the business. This is unless you choose to rename it and register it as a "Doing Business As" name.
The legal name of your business is mandatory on all
government forms
and applications. This includes your application for employer tax IDs, licenses, and permits.
When To File A DBA?
You want to use a business name and not your personal name.
Your bank requires a DBA to open a business bank account.
A prospective client requires a DBA to award you a job.
Your company is entering a new business area not reflected by your current name.
Your company operates another business or website.
Just give us a call and we can assist you at DOT Operating Authority!