MC Number Reactivation
Do you have an inactive MC Number? We can help!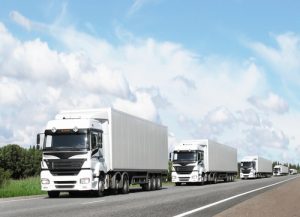 If you previously had an active operating authority(MC Number) and need to reinstate the authority due to revocation, DOT Operating Authority can assist you in obtaining an active status. Surely, you don't want to waste your time on filing all the forms and applications. Our process agents are available at 1-888-669-4383 and will give answers to any question you might have.
To reactivate your authority, you will need to request reinstatement of the motor carrier operating authority (to become active). However, there are cases in which you may not request a reinstatement; you must re-apply for operating authority using an OP-1 application and paying the application fee again. This case concerns you if:
you are a passenger carrier that has been put out-of-service (OOS) for being an "imminent hazard"; or
you have been put-of-services due to a final unsatisfactory safety rating ("UNSAT/UNFIT").
Reminder: Before you request reinstatement, you must have your BOC-3 (Designation of Process Agent) form and insurance in place before the reinstatement can be processed. If they are not in place, your reinstatement request will be placed on hold until the BOC-3 and insurance requirements are met.
MC Number Deactivation
The number one question is: Can you suspend the operating authority (MC Number), or do you have to put it on hold or revoke it?
The answer is: You can't suspend your MC Number, but it can be revoked voluntarily. It means that you can't deactivate it, so putting it on hold is the right option.
How to Reactivate/Deactivate My MC Authority?
DOT Operating Authority offers following ways of MC Authority Reactivation and Deactivation: