50 States Corp Filing
When it comes to corporate filing, small details are extremely important. You need to make sure that you meet all of the correct filing requirements. While you can file on your own using forms or composing a document yourself, it can be more beneficial to get professional assistance. At DOT Operating Authority, we can make sure your business meets all its requirements and regulations. Our agents are skilled and knowledgeable about corporate filing rules in all of the US states. So, our team will be happy to help you with of your corp filing needs and make sure all your paperwork is in order.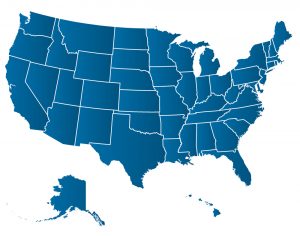 To learn more about what you need to do to form a corporation in your state, click on the state in the list below. We want to assure that you meet all the state requirements. By doing so, you will achieve a fully functional and legal corporation. It is crucial to have everything completed correctly. So, make sure you know what is required in your state before you begin the process of forming a corporation.


Requirements for Corporation Filing Per State