How to activate MC number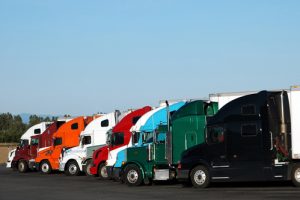 Filing an application for an operating authority is simply the beginning step when applying for an MC, FF or Broker Authority. The next step is to meet the insurance requirements set forth by the FMCSA.
In order to activate your authority, you must have the proper insurance as well as the BOC-3 on file with the FMCSA within 90 days of receiving your MC number. Once the proper insurance and BOC-3 are on file with the FMCSA, it will take them 4-5 weeks to activate your authority.
Below is the list of forms which describe and explain the necessary requirements:
Form
Description
Authorities Subject to Filing
BMC-91 or BMC-91X
Public liability insurance (bodily injury/property damage/environmental restoration)
Motor Carrier

Freight Forwarder (Note: non-vehicle operating freight forwarders may seek a waiver of this requirement.)

Freight:
$750,000 – $5,000,000, depending on commodities transported; $300,000 for non-hazardous freight moved only in vehicles weighing under 10,001 lbs.
Passengers:
$5,000,000; $1,500,000 for registrants operating only vehicles with seating capacity of 15 or fewer passengers.
BMC-34 or BMC-83

Cargo insurance – $5,000 per vehicle
$10,000 per occurrence

Household Goods Motor Carrier

Household Goods Freight Forwarder

BMC-84 or BMC-85

Surety Bond amount is $75,000
Trust Fund Agreement amount is $75,000

Freight Forwarder

Broker of Freight

BOC-3
Service of Process Agents
All Authorities
MCS-90
Endorsement for Motor Carrier Policies of Insurance for Public Liability under Sections 29 and 30 of the Motor Carrier Act of 1980
Hazmat Safety Permit Carriers
Once you have received your MC number, you must immediately contact your insurance company. Once the FMSCA has published notoriety of your intent to register, you will have 90 days to present this information. Once this has been accomplished, you will receive your docket and publication date in the mail.
DOT filings require a keen-eye and attention to detail. One minor error can send you back to the drawing board. DOT Operating Authority works to help make the registration process as quick and painless as possible. Call us now at (888) 669-4383 and our agents will help to answer any of your needs.