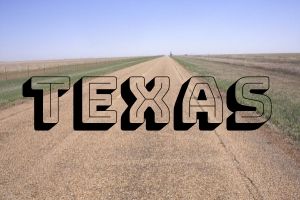 A Texas Department of Transportation number (TXDOT) is a number specifically issued for commercial vehicles in Texas. Operators that have obtained a TXDOT number are required to have it displayed in a visible location on the registered vehicle. The similarities between a TXDOT number and a USDOT number are common, but they also differ. Ready to file for a Texas DOT number? Click here to get started today!
Do I Need a TXDOT Number?
It is a requirement that Carriers who operate an intrastate commercial vehicle in Texas to register for a TXDOT number in order to obtain Texas intrastate authority. Due to this application, you are required to pay a fee. Your insurance company will file a Form E for the amount and if you have paid your fees to TXDMV, a UIN will be issued to you. The UIN will convert of an active TXDMV Certificate Number.
You are required to obtain a TXDOT Number if you:
Operate/Own a vehicle (or combination of vehicles) with a gross weight, registered weight or gross-weight rating exceeding 26,000 pounds.
Operate a farm vehicle with a gross weight registered weight or gross weight rating of 48,000 pounds or more.
Transport hazardous materials in a quantity that requires placarding.
Operate a vehicle designed to transport more than 15 passengers, including the driver.
Operate a commercial school bus.
Transport household goods for compensation, regardless of vehicle weight.
A motor carrier registration (TXDMV Number) is available for seven calendar days, 90 days, as well as one year or two years. A carrier certificate of registration is non-transferable between carriers that register as a sole proprietor, therefore cannot be interchanged.
Important Note: An active USDOT Number is a requirement before applying for Texas trucking authority via the TXDOT Number. Therefore, You must obtain a USDOT number before applying.
Need a USDOT Number still? Click here to learn how to get a USDOT Number in Texas.
How to Get a TXDOT Number?
Obtaining a Texas DOT number is a tiring process. For DOT Operating Authority, this is no problem! We will help you solve all the issues related to your application. We have extensive experience in the trucking industry. DOT Operating Authority professionals support trucking corporations, motor carriers, as well as other industries that use commercial vehicles. Our team will be happy to handle your paperwork no matter what.
Call DOT Operating Authority at (888) 669-4383 and we will help you develop your business in Texas.