Quote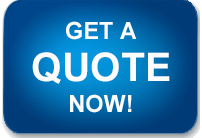 When it comes to filing, there are many factors to consider. DOT Operating Authority services will provide you with all the filing services you need, based on the quote you request. Whether you are a carrier or a broker, we can handle all kinds of filings for you, from helping you obtain your USDOT Number to gaining authorization and getting your insurance done! We are here to make the process simple and quick, saving you time in the process.
Get a Quote from DOT Operating Authority
At DOT Operating Authority, we work hard to provide the highest quality services at good rates. Receiving a quote from us is simple: all you have to do is call or go through our website. We will do anything to make things as easy as possible for you. We can proudly say that we are one of the best in the industry. We quote the most affordable rates for the top-of-the-line quality that we provide.
DOT Operating Authority Services
DOT Operating Authority will help you choose the best operating authority you need and will do all the paperwork for you! We provide filing services for insurance, corporation filing, bonds and so much more. Also, we can help you get your USDOT number hassle-free. If you already have a number, make sure to update your registration. Don't worry, we can help with that too! Whether you need to obtain a USDOT number, apply for permits, or fill out proper documentation regarding insurance requirements, the DOT Operating Authority team is here to assist you.
Steps to request a free quote: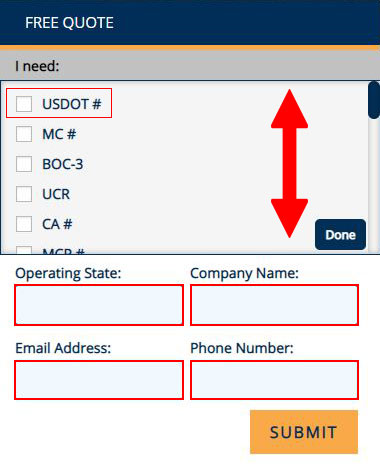 Check (√) one or multiple boxes as you NEED,
Fill in the blank fields below,
Submit the quote.
After you submit it online, one of our agents will contact you as soon as possible.