MC Number
An MC Number identifies a carrier who transports regulated commodities for hire in interstate commerce and is a requirement from the FMCSA (Federal Motor Carrier Safety Administration). Oftentimes, an MC Number is needed along with your active USDOT Number if you are an individual or you own a trucking company and want to operate in interstate commerce.
You are going to need to obtain this operating authority if your company:
Provides transportation for passengers in interstate commerce for compensation, that can be direct or indirect;
operates as a for-hire carrier in interstate commerce or a broker.
There are several types of FMCSA authority, such as MC, MX, and FF. It is very possible that you are going to need more than one operating authority to be able to run your business legally, depending on what kind of operations you run and what cargo you carry.
Who Needs an MC Number?
If you are a Mexico-domiciled motor carrier that crosses the U.S. Border, you must have a valid FMCSA assigned MX number, along with a valid FMCSA Certificate of Registration for commercial-zone operations, or long-haul Provisional or Standard Operating Authority Registration, and a USDOT number regardless of the distance traveled into the U.S.
Do you need to get an authority to operate?
It is important to choose only the types of authority that your business needs. This is essential not just to be able to run a business legally but to get the right type and level of insurance.
It is not mandatory to have operating authority if you are:
a private carrier, meaning you only haul your own cargo;
a for-hire carrier that only transports cargo that is not regulated federally;
a carrier operating only within a federally designated commercial zone that is not subject to interstate authority rules.
How long does it take to get an MC Number?
You can apply for a USDOT Number and MC Number at the same time. In case you already have a USDOT Number and you have access to your USDOT Number account, you must only apply for an MC Number. However, if you don't have access (pin) to your USDOT Number account, you can get an MC Number in a paper version which will take approximately 1 hour.
If you are activating your MC Number, you need to file a BOC – 3 form and insurance filings with the FMCSA. Only after both are on file with the FMCSA will they process the Operating Authority application and activate your MC Number within 3-4 weeks.
MC Number Deactivation
The number one question is: Can you suspend the operating authority (MC Number), or do you have to put it on hold or revoke it?
The answer is: You can't suspend your MC Number, but it can be revoked voluntarily. It means that you can't deactivate it, so putting it on hold is the right option.
MC Number Reactivation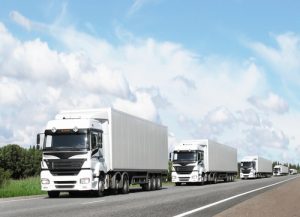 If you previously had an active operating authority (MC Number) and need to reinstate the authority due to revocation, DOT Operating Authority can assist you in obtaining an active status. Surely, you don't want to waste your time on filing forms and applications. Our process agents are available to answer any questions you might have.
To reactivate your authority, you will need to request reinstatement of the motor carrier operating authority (to become active). However, there are cases in which you may not request a reinstatement; therefore, you must re-apply for operating authority and pay the application fee again. This case concerns you if:
you are a passenger carrier that has been put out-of-service (OOS) for being an "imminent hazard"; or
you have been put out-of-services due to a final unsatisfactory safety rating ("UNSAT/UNFIT").
Reminder: Before you request reinstatement, you must have your BOC-3 (Designation of Process Agent) form and insurance in place before the reinstatement can be processed. If they are not in place, your reinstatement request will be placed on hold until the BOC-3 and insurance requirements are met.
How to Reactivate/Deactivate My MC Authority?
DOT Operating Authority offers the following ways:
By phone: We have all the forms on hand, so when you call us, your forms will be filed immediately.
By e-mail: Get in touch with us by e-mail at contact@dotoperatingauthority.com and one of our agents will contact you.
Call us today! We will be happy to assist you.
To learn more about the Motor Carrier number, check out the video below!