UCR – Unified Carrier Registration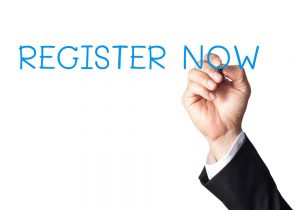 The UCR (Unified Carrier Registration) is a base-state system that replaces the (SSRS) Single Registration System. Companies and individuals that operate commercial motor vehicles interstate are required to register their business. The registration should be in the participating state. You also have to pay an annual fee.
Who must comply with the UCR rule?
All Carriers, such as private, for hire or exempt, must register. You must also register if you're a:
Brokers
Freight Forwarders
Leasing Companies
In another word, everyone in the trucking industry or using a truck.
What is the UCR Fee Structure?
Everybody who is registered must pay its UCR fee within in the state you reside primarily. However, some states are not participating in the program. If your base state does not participate, you are required to pay the UCR fee in a neighboring participating state. The following states are not participating: Arizona, Florida, Hawaii, Maryland, Nevada, New Jersey, Oregon, Vermont, Wyoming, and D.C. If you don't pay your UCR fee, it will hurt your business.
Here is the list of registration fees for 2018:
| | |
| --- | --- |
| Fleet Size Fee Tier | Fee Per Entity |
| 0-2 | $69 |
| 3-5 | $206 |
| 6-20 | $410 |
| 21-100 | $1,431 |
| 101-1000 | $6,820 |
| 1001 or more | $66,597 |
Let us help you comply with the UCR!
DOT Operating Authority will handle all your registration matters, whether you are registered or not. We will help you comply the UCR, and get you the right insurance policy. We also have a lot of experience working in the trucking industry. So, with us, you have nothing to worry about. Also, we can help you operate inside the US and even cross the borders. We will happily handle your paperwork. DOT Operating Authority is a pro at assisting trucking companies, brokers, motor carriers and other businesses that use vehicles. We can assist you with registration, updates or other matters. Give us a call at 1-888-NOW-GETDOT (1-888-669-4383) and let us do the rest. Our agents will happily assist you.