DOT Number Update
When your records change, such as name and/or number, you are required to update the USDOT Number.
Update requirements include:
Biennial Updates. These are required every two years regardless of any changed information or have ceased interstate operations since your last update.
Inactivation, deactivation, and reactivation.
Your deadline for your update is included in your USDOT Number. Please fill out the appropriate forms before beginning any and all operations.
| | |
| --- | --- |
| USDOT number ending in: | Must file by last day of: |
| 1 | January |
| 2 | February |
| 3 | March |
| 4 | April |
| 5 | May |
| 6 | June |
| 7 | July |
| 8 | August |
| 9 | September |
| 0 | October |
If the second to last digit of your USDOT Number is Odd, you are required to file updates in every odd-numbered year. Thus, even numbers are required to be updated in every even-numbered year.
What Is A Biennial Update?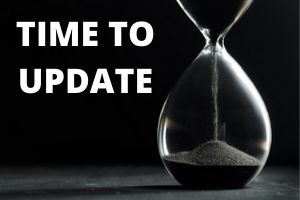 If your regulated entity changes its name, address, or any other details about their record, then you must update your USDOT and operating authority record with FMCSA within the required time constraints. Is there addition to a truck or tractor? You must update.

FMSCA requires all entities under its jurisdiction to update their information every two years. Furthermore, our well-trained staff here at DOT Operating Authority will help guide you through this with ease.
If You Fail to Complete Your Biennial Update
If you fail to meet the requirements when updating your USDOT Number, your number will be deactivated and you may be subject to civil penalties of up to $1,000 per day (but not exceeding $10,000 in total)
DOT Number Deactivation
If you decide to deactivate your USDOT number, there are specific requirements that must be met in order to do so. These can be extremely tedious and stressful. Our well-trained staff at DOT Operating Authority are specifically trained to handle these types of situations. You can count on us to handle your deactivation filings in an effective and timely manner.
DOT Number Reactivation
USDOT Number reactivation is needed for reasons like:
Failure to complete the New Entrant Program
Failure to complete the Biennial Update (Deactivation)
How Can DOT Operating Authority Help?
At DOT Operating Authority, our staff is always happy to assist your business with updating your USDOT Number and operating authority and we are more than happy to complete your filings online.
Please provide the following information so we can assist you in the most effective manner:
Your current USDOT Number
EIN/SSN
PIN
Your company's official information
DOT Operating Authority takes pride in our knowledge and efficiency in registration filings. Going alone is a daunting task, that is why we are here to help. Our full-spectrum services can accommodate any and all registration requirements for your commercial truck business. Your trust is what builds us!
You will receive your PIN in an Email. Additionally, if online is not your current means of registration, you can always mail or fax your information to us and we will be happy to help!
If you have any questions, don't hesitate, call us now at (888) 669-4383!