How long does it take to get a DOT Number?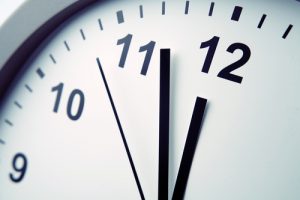 At DOT Operating Authority we proceed your DOT registration directly. It means that with DOT Operating Authority you can promptly (max. 1 business day) obtain your USDOT number unless rejected.
Otherwise, if you are going to apply for DOT number yourself by e-mail you would be better to take four to six weeks processing time. While with DOT Operating Authority you can obtain your USDOT number within an hour.
Please note: By-mail applications which are incomplete, unreadable or unsigned will be rejected and returned without the issuance of a USDOT number.
We are here to help
You can use DOT Operating Authority services to avoid any kind of failure of DOT Number Registration process. It is the responsibility of a motor carrier to obtain a DOT Number and comply with all the FMCSA regulations. Our company can assist you to fill out all the documentation with ease. Also, we are a safe company and whichever Operating Authority type of filing paperwork you need, we will ready to handle for you.
What is USDOT number?
Companies that operate commercial vehicles transporting passengers or carrying cargo in interstate commerce must register with the FMCSA and must have a USDOT Number. In addition, commercial intrastate hazardous materials carriers who haul quantities and types demanding a safety permit must register for a USDOT Number.
Live Agents Available
At DOT Operating Authority we have live agents available. Our live agents work on Mon. – Fri. from 8:30 a.m. -5:00 p.m. They are always ready to get a call from you and answer all your questions. Moreover, they can do your filing over the phone.
Free Quote is available
You can feel out our free quote if our offer our is interesting for you. It is available on our website. You can also call us at 1-888-69-4383. Our specialists are here to help you.