BMC-85 – Broker Trust Fund
As a broker, you are responsible for shippers and motor carriers that are working with you, for carrying out agreements, contracts, and arrangements. If you fail to do so, you must be able to pay your clients' claims. It is a critical step for a freight broker to ensure its financial responsibility and gain customers' trust. Moreover, it is a legal requirement for a trucking broker to get a bond or trust fund – without it, you will not have your license. The Federal Motor Carrier Safety Administration requires that a freight broker has $75,000 available to pay for possible claims. One of the options to do this is to get a BMC-85 trust fund.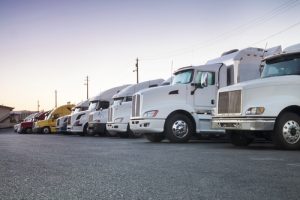 How does BMC-85 Trust Fund work?
If you choose to go with a broker trust fund, you will need to place $75,000 into a trust and pay a bank fee. This is a good option for large brokers and carriers that are able to cover the large upfront cost. (Another option is BMC-84). You should also remember that group trusts are not a valid way to comply with the FMCSA's bonding requirements and can potentially put you out of business.
Let DOT Operating Authority help you with BMC-85 Trust Fund!
Our company is always here to help your trucking business comply with all the FMCSA regulations and requirements. If you need to get a BMC-85 trust fund, our professional team is ready to assist you with every step of the way. We will help you save time and make sure all your paperwork is in order. DOT Operating Authority works with all kinds of trucking businesses, providing many services, such as obtaining a USDOT Number or getting an authority to operate (MC Number). Call us today at 1-888-GETDOT (1-888-669-4383) and talk to one of our representatives. We are looking forward to hearing from you!