STEP BY STEP: HOW TO GET A USDOT NUMBER
The thought of how to get a USDOT number can be overwhelming. What is it? Why do I need one? Where do I get one? These are all valid questions when it comes to this complicated procedure. But don't worry, take a deep breath and let us walk you through this intimidating process.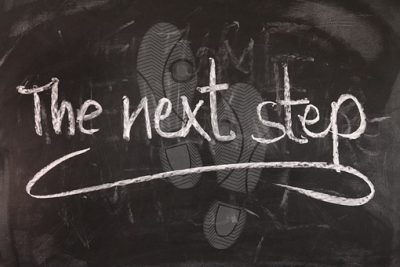 Getting a USDOT number has a lot of technical information to sift through. One check mark put in the wrong box or a simple innocent mistake when declaring your cargo or operation type can cost you precious time and money. Therefore, we urge you to seek help while applying. Only a professional consultant who has years of experience filing this application and answering the same questions over and over again, can guarantee that your application will be filed correctly and on time.
INVESTIGATE GETTING A USDOT NUMBER
First, and most importantly, determine if you need to apply for a USDOT number. According to the Federal Motor Carrier Safety Administration (FMCSA), motor carriers are required to complete a USDOT registration if they meet the following criteria:

Engage in interstate travel

AND

Have a gross vehicle weight rating or gross combination weight rating, or gross vehicle weight or gross combination weight, of 4,536 kg (10,001 pounds) or more, whichever is greater; or
Are designed or used to transport more than 8 passengers (including the driver) for compensation; or
Are designed or used to transport more than 15 passengers, including the driver, and is not used to transport passengers for compensation; or
Transport the types and quantities of hazardous materials requiring a safety permit in intrastate commerce.
If you fit into any of the above categories, we recommend you to start your application process with us as soon as you can.

CREATE A BUSINESS ENTITY
Now, to start operating your truck commercially you have a choice of creating a business entity such as LLC or Corporation (refer to our menu "Corporation Filing" for the full list of options), or act as an individual under sole proprietorship or a DBA.
If you need assistance with corporation filing or would like to find out more about each company type, do not hesitate to give us a call.
DOT Operating authority will help you in taking this first fundamental step towards your business goals and make sure you are ready to take the next one – apply for USDOT number.

When you're running a business, there's a lot of numbers and paperwork involved. Consequently, it's not always easy to identify what information is required for various licensing procedures.

In order to get a USDOT number you'll want to have this data available.

-Your company's employer Identification (EIN), tax identification number, if you already created a company or your Social Security number if you are acting as an individual.
-The names of your company's officers and their titles.

Complete FMCSA application process – via the Unified Registration System.

Enter identifying information to complete the form – This information will include:

-Your name or company name
-The principal address associated with your business
-Company phone number, email address, and fax number
-Your social security number or the company's IRS tax ID.

Declare your operation classification – Your operation classification gives the government an idea of who you will be conducting business for:

-Authorize for hire
-Except for hire
-Private (property)
-Federal Government
-Private passenger (business)
-Private passenger (non-business)
-Migrant
-US mail
-Federal government
-State government
-Local government
-Indian nation
If you have any concerns about whether you're selecting the appropriate classification, absolutely contact us. Our helpful agents know this process backwards and forwards.

Check the cargo classification box – This indicates the type of cargo you will be moving in your vehicle. Check all boxes that apply.

Declare if you will transport hazardous materials – Indicate whether you are moving the material as a carrier, shipper, bulk shipper or non-bulk shipper.

Getting this designation correct is crucial so please contact us with any questions.
IF IT ASKS FOR A FEE…
You did something wrong! Filing USDOT number application is free! However, it is usually combined with MC number application and if you are not attentive enough you will end up filing for both at the same time. If it asks you to Pay a filing fee for your DOT number- at the end of the application, that's because you filed for USDOT and MC numbers jointly.
The fee is non-refundable. If your application is filed incorrectly, you will end up loosing money and time. If you made a mistake declaring your entity type, it will take 1-2 months to correct, sometimes even longer. Making corrections to your application is even more complicated then just filling it out. In order to correct your mistakes you will have to request a PIN and comply with other mandatory regulations.

At DOT we understand this can be a tedious and confusing procedure, but we're here to make things easier for you! There's no need for you to tackle this alone. Trust us, we're a one-stop resource for all your licensing needs!
DOT Operating Authority agents are eager to answer any of your questions or concerns. Contact us today!