What is a Limited Liability Partnership?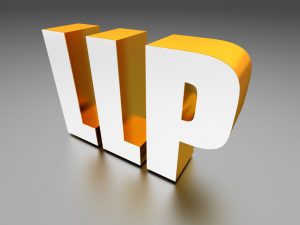 A Limited Liability Partnership, or LLP, is a bit similar to a general partnership. However, in an LLP, some (or all) partners have limited liabilities. Essentially, this means that the company must have at least two partners. And, each partner is responsible for only themselves. As a result, they can't be held responsible or liable for another partner's negligence or misconduct.
In addition, with this type of corporation, Limited Liability Partners have the right to manage the business directly. But, the amount of liability limitation depends on state laws. Each state can vary and have specific requirements. For example, some states only limit personal liability for the negligence of a partner. However, other states might take a more middle ground and only hold partners liable for their own negligence.


Advantages of a Limited Liability Partnership
In an LLP, all partners get a say in how the business' day-to-day operations are run, and have liability protection.
It is easier to bring in new partners and let older partners out in an LLP.
As a partner in an LLP, your own assets are generally protected from any legal action. You might lose assets in regard to the partnership in a lawsuit, but not your own personal assets.
In terms of taxes, partners in an LLP will receive untaxed profits and THEN pay taxes individually. This is more beneficial than a corporation which will tax the entire company and then shareholders are taxed again.

Let DOT Help You File as an LLP
Here at DOT, we have skilled agents that understand the intricate processes of filing for corporations. We can walk you through the process and help you step-by-step to file as an LLP.
In fact, we can give you advice on which classification or filing would be best for your company! Don't stress about the paperwork and legal requirements of your commercial trucking business. Instead, let DOT take the burden for you.
Simply contact an agent at DOT today and we'll give you more information on filing as an LLP!