BOC-3 – Designation of Agents for Service of Process
BOC-3 Form (Designation of Agents for Service of Process) is one of the requirements to get an authority to operate. Only an agent who is designated in each state where a motor carrier has authority to operate can file this form. The Federal Motor Carrier Safety Administration uses this form to list process agents in all states. Your process agent is your representative. They will forward court or legal documents to you in case of proceedings against your company. This is done to avoid searching for a motor carrier who resides in a jurisdiction different from where the event resulted in court actions occurred.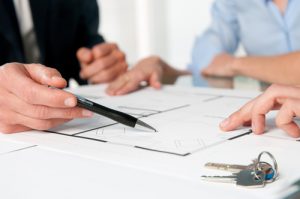 How do I get a process agent to file my BOC-3 Form?
Look no further – DOT Operating Authority will be your agent for service of process in California. We are your helping hand in every step along the way of obtaining an MC Number and authority to operate. When our company takes matters into our hands, you have nothing to worry about. We have years of experience working in the trucking industry and know all the ins and outs. Filing BOC-3 with us is easy and hassle-free. You can rest knowing there will be no hidden charges or any complications. As we receive your order, we will post your BOC-3 form with the FMCSA and send a copy to you on the same day by email, fax or regular mail. And when all is done, our professional team will make sure you get your MC Number as soon and easy as possible!
Call our office today at 1-888-NOW-GETDOT (1-888-669-4383). Let us help you with all the FMCSA filings and other matters, starting with a USDOT number and ending with insurance and bonds. We are looking forward to hearing from you!