Insurance Requirements
Whether you are a motor carrier looking for authority to operate or a broker obtaining a license, you need to make sure you meet insurance requirements. The Federal Motor Carrier Safety Administration will only issue an authority after the proper insurance forms have been submitted. That is why it is so important for you to know what kind of coverage you need before you start.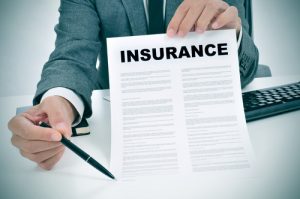 Motor Carrier Insurance Requirements
If you are a motor carrier, the only requirement for you is commercial auto liability insurance (unless you haul household goods). It covers accidents in which you or your driver are at fault and pays for other people's injuries and damage to their property. Your cargo determines the amount of insurance you need. If you carry general freight, your minimum limit is $750,000. If you carry oil, it goes up to $1,000,000. Also, if you haul other hazmat, your minimum liability insurance limit is $5,000,000.
If you haul household goods, you also need cargo insurance: $5,000 per vehicle and $10,000 per occurrence. But, even if you carry other kinds of cargo, you still want cargo for your coverage, because very few brokers and shippers will consider working with you if your cargo is not insured.
Broker Insurance Requirements
If you are a freight broker, a trust fund or surety bond worth $75,000 acts as your insurance guarantee. A BMC-85 trust agreement can be a good option for larger companies that can afford paying collateral upfront. If you are looking for something affordable, you can choose BMC-84 surety bond and pay an annual premium.
Let DOT Operating Authority help you!
No matter if you are a broker or a motor carrier, DOT Operating Authority will help you with insurance and other paperwork matters. Do not wait and give us a call at 1-888-NOW-GETDOT (1-888-669-4383). It will be our pleasure to assist you!