USDOT Number
What is a USDOT Number?
The Federal Motor Carrier Safety Administration requires that transportation companies that haul cargo or transport passengers in interstate commerce are registered and have a USDOT Number. But what is it exactly? And do you need one? The USDOT Number is a unique number for your company that gives instant access to your company's safety information during various check-ups, such as inspections, compliance reviews, audits and accident investigations. So, how do you know if your company needs a US DOT Number?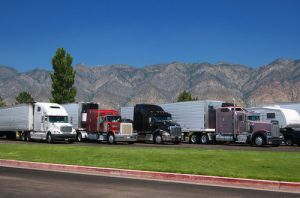 Do I need a USDOT Number?
You are going to need a USDOT Number for your company if you have a vehicle that:
  Has a gross vehicle weight/ gross vehicle weight rating, or gross combination weight/gross combination weight rating of 10,001 pounds (4,536 kg) or more;
  Transports more than 8 passengers, including the driver, for compensation (in that case you also need an MC number);
  transport more than 15 passengers, including the driver, without compensation. MC number);
Additionally, to require a US DOT Number, your company must be involved in transportation, traffic or trade between states or:
  Between two places in one state, crossing another state;
  Between two places in one state as a part of trade, traffic or transportation with the point of origin or destination outside of the United States.
Some states also require their intrastate commercial motor carriers to obtain a USDOT Number. Here is the list of these states:
Furthermore, it is your responsibility as of a motor carrier operator (or driver) to obtain a US DOT Number and comply with all the FMCSA regulations.