What is a Freight Broker Bond?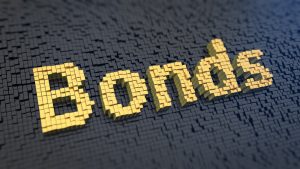 The freight broker bond or 75,000 bond shouldn't be thought of as insurance for your business. Although, it acts in the same way insurance does. There is a total bond amount for which shippers, carriers and the public are insured. Also, there is a premium you need to pay for the bond each year. The protection is provided by the surety bonds company which underwrites the freight broker bond. If a violation is established, the victim can file a claim against your bond. If you are found guilty you will pay out of your pocket.
A freight broker bond is a type of surety bond that guarantees protection to shippers and carriers, in case a freight broker fails to pay them or use fraudulent business practices. The bond also guarantees the FMCSA that you will abide by state and federal laws and regulations.

The freight broker bond premiums are a small percentage of the total 75,000 freight broker bond amount. In other words, you do not need to have that much cash on hand. Even brokers with bad credit scores can usually obtain a freight broker bond.
Why Do I Need A 75,000 Bond?
For many freight brokers, the flexibility and protection the bond provides over the trust fund makes it the preferred option. Unless your freight brokerage has a great amount of liquidity, a freight broker bond might be your best bet.
Proof of financial responsibility in the form of a bond or trust fund has been a prerequisite for licensing as a freight broker for decades. In an industry known for its high claim volume, this security guarantees brokers will comply with FMCSA regulations and make timely payment to shippers and carriers.
The FMCSA will not issue a freight broker or forwarder license until a bond or trust fund is in effect and requires proof be filed. Forms used for this purpose are the BMC-84 and BMC-85.